New York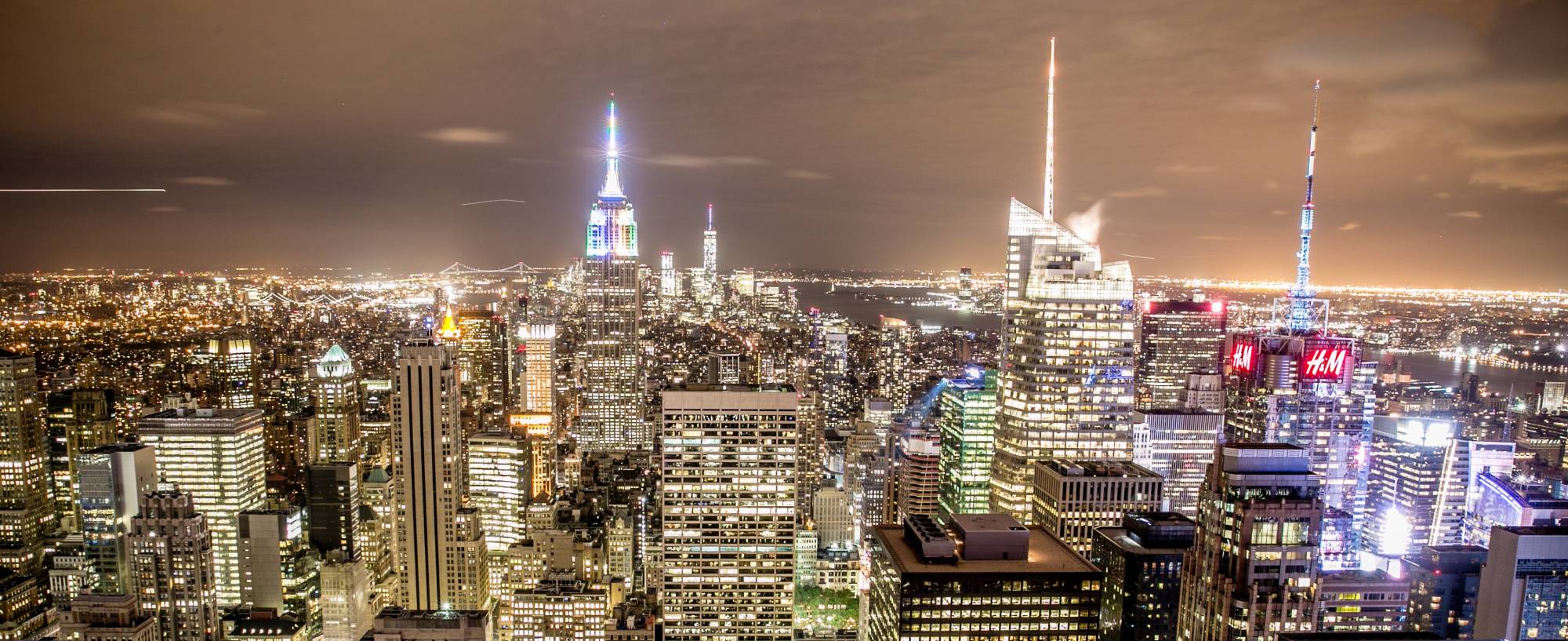 New York City, the Big Apple, seats where the Hudson River meets the Atlantic Ocean. At its core is Manhattan, a densely populated borough that's among the world's major commercial, financial and cultural centers. Its iconic sites include skyscrapers such as the Empire State Building and sprawling Central Park. Broadway theater is staged in neon-lit Times Square.
The city had a fast and extensive growth as the number of immigrants that came to the coast of New York were massive in the whole 1800 and 1900 century. The majority who arrived through Ellis Island were from Europe. Many were Italian, Russian, Irish, and German. The Statue of Liberty had been erected as a sort of light house and welcome for all the ships approaching the coast, full of hope and expectations. New York City became a very diverse place, with people from all over the world learning to work and live together.
It is a mixture of cultures, languages, and skin colors, though most people separated themselves into neighborhoods based on their country of origin to help them keep their heritage and culture.
This value brought into New York contribute in creating the life, the madness, the party mood typical of the city. There's always something going on in here, from the fashion week in June and September, the Tribeca film festival, concerts, comedy shows, the Central park summer stage, fringe festival, sport events, Rockefeller Center tree light in December, and the traditional Time Square light show on NYE.
New York's airports are always very busy, so the best way to reach the city with style and saving time is trough a luxury private jet. Arriving at Teterboro Airport, only 20 mins of private limo will take you into Manhattan. Schedule the flight according to your needs, we can guarantee also some last-minute-change up tp 2 hours before take off. Cut the airport queue and enjoy the comfort of your personal jet, beyond first class.
For a fast ride within Manhattan, a helicopter charter service is also available.
Request your personalised quote