Our Partners and Memberships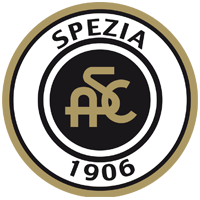 La Spezia football team, commonly known as "Spezia", is an Italian football club, based in the city of La Spezia. In the 2020-2021 season, the football team moves to the Series A championship, for the first time in its history. The current football club, whose historical foundation dates back to 1906, plays its home matches at the Alberto Picco stadium. Its reference social colour is white, flanked by black.
Memberships
We are members of
Initially founded in 1870 and then re-founded in 1945 by a group of entrepreneurs that constitutes the Provincial Union of Industrialists, it later became Confindustria Verona, which brings together companies operating in the province of Verona who believe in the values of the market and competition.

The Air Charter Association, is the leading worldwide trade association for companies and individuals who have a mutual connection in aircraft charter.
It supports members with best practices, expert guidance on compliance, offer bespoke training and unrivalled business networking, It works closely with aviation regulators and government bodies on key industry issues.
Interested in becoming a partner?
If you are interested in being considered for future Fast Private Jet partner, you may contact us with your request.
Request your personalised quote