Meet the Team
The leadership of Fast Private Jet
Fast Private Jet was established with strategic headquarters in Verona, Italy.
Meet the team: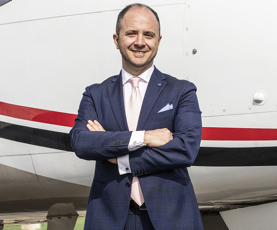 Mauro De Rosa
Chief Executive Officer
---
His experience in the aeronautical field began in 2007, when he became the founder of Fast Jet, a company specializing in aircraft sales & acquisition, as well as in the chartering of private jet flights organized specifically for its customers. Back then, the new concept of "very light jets" substantially changed the approach towards private jet aviation all around Europe. In 2008, he met the men who would later become his partners in the executive airline which currently holds 53% of market shares in the very light jet sector in Europe, boasting the largest private jet fleet in the world.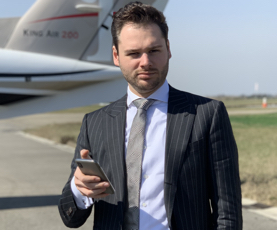 Bryan Bellicini
Chief Operating Officer
---
He began his career in the aeronautics field as a manager monitoring and resolving operational issues for a leading Italian airline company. A year later, he moved into business aviation serving as operations officer. In 2012, he moved to Austria becoming Head of Operations, meanwhile obtaining the certification of Aircraft Dispatcher in the United States. In 2016, he was called to move to Zurich, and then London, to fill in the role of Director of Charter Sales for one of the most prestigious private jet brokerage firms in the world.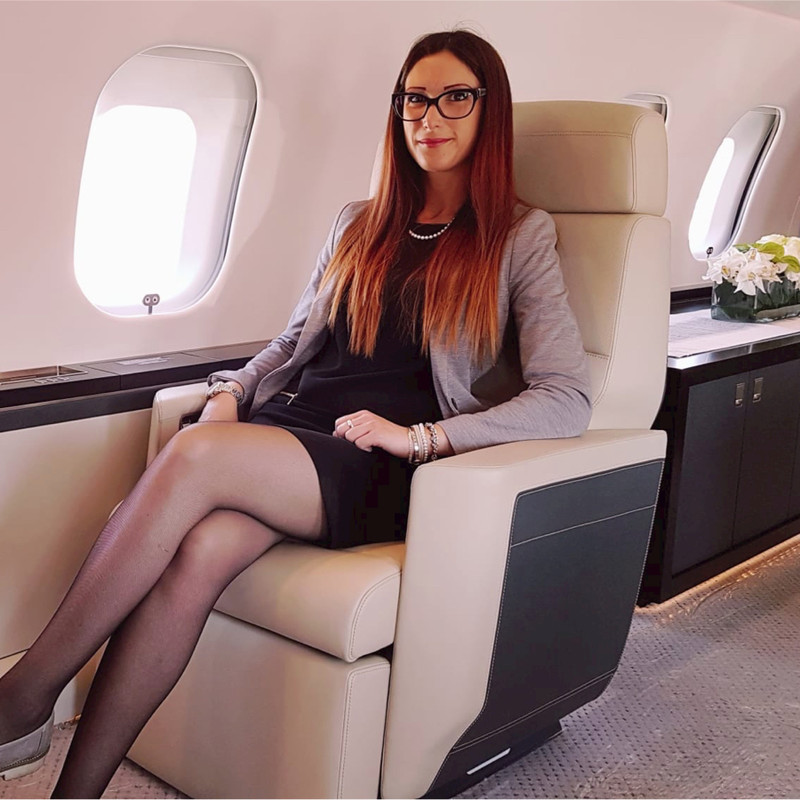 Greta Dragotta
Sales Manager
---
Greta Dragotta's professional career began in the hospitality management sector, then approaching the Business Aviation sector with passion and professionalism. In 2017, she joined the team of a large brokerage organisation in the private jet sector where she was in charge with the management and research of customers and development of new business opportunities. In September 2019, she decided to take on the role of Sales Manager in the Fast Private Jet team. Her organisational skills, together with a passion for business aviation, make Greta a professional specialist in the search of new clients and management of problems related to the private jet sector. She also has a deep knowledge and dedication for the work that she carries out daily.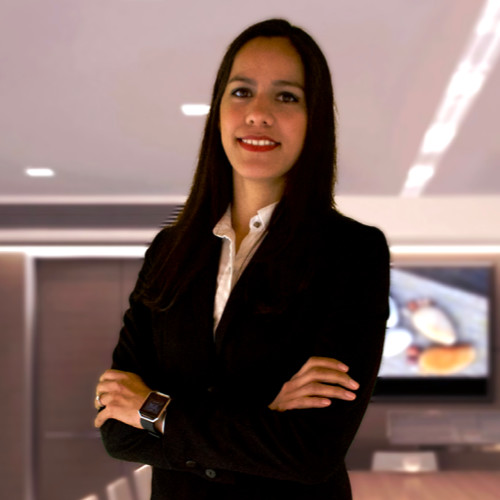 Victoria Munoz
Information Technology
---
Victoria began her studies at the Monterrey Institute of Technology and immediately showed an interest in communication and new digital technologies. Her professional career has led Victoria to assisting major multinational companies in the IT sector as analyst. In 2019, thanks to her passion for the aeronautical sector, she decided to join the Fast Private Jet team devoting herself to the development of new technologies, data platforms and innovative integration systems for the aeronautical sector in order to satisfy customer expectations and integrate business operating systems. Efficiency and professionalism are at the basis of her work for the company in order to achieve results that can turn ideas into concrete projects.
Request your personalised quote