Meet the Team
The leadership of Fast Private Jet
Fast Private Jet was established in September 2018 with strategic headquarters in Verona, Italy.
Meet the founders: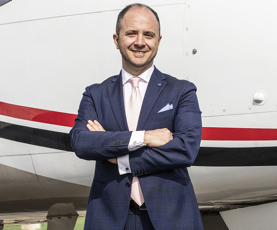 Mauro De Rosa
CEO
---
His experience in the aeronautical field began in 2007, when he became the founder of Fast Jet, a company specialized in aircraft sales & acquisition, as well as chartering of private jet flights, organized ad hoc for its customers. Back then, the new concept of very light jet substantially changed the approach of customers towards business aviation all around Europe. In 2008 he met the men who would later become his partners of the executive airline which currently holds 53% of the market shares in the very light jet sector in Europe, with the largest fleet of very light jet in the world.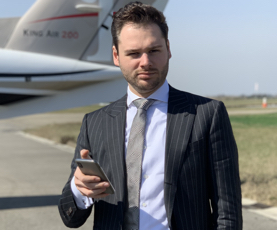 Bryan Bellicini
COO
---
Began his career in the aeronautics field as responsible for monitoring and resolving operational issues at a leading Italian airline company. A year later, he moved into business aviation, serving as operations officer. In 2012, he moved to Austria becoming Head of Operations, meanwhile obtaining the certification of Aircraft Dispatcher in the United States. In 2016, he was called to move to Zurich, and then London, to fill the role of Director of Charter Sales by one of the most prestigious private jet brokerage firms in the world.