Phenom 100 EV
Best Private Jet in the VLJ category
Phenom 100EV
The Phenom 100EV is best private jet for flight up to 2 hours.
Incredible performance and top cabin in its class.
Passengers that fly into this airplane like the comfort and the silent of the cabin. Small but efficient galley for cold champagne and catering. The Embraer made a perfect product for owners and for ad hoc charter customers with nice engines that reflect what the customer want especially for European destinations.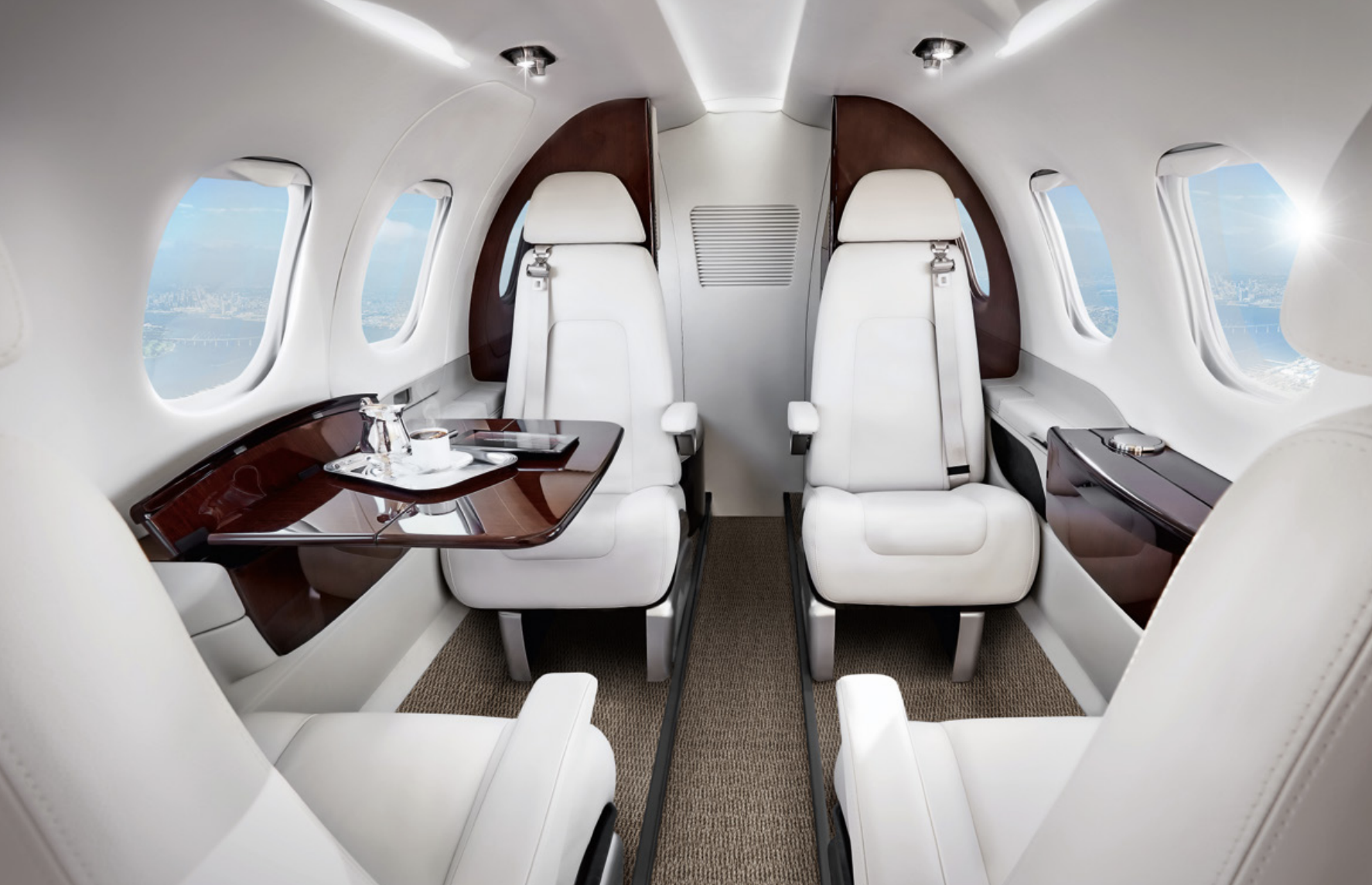 Specifications
Bagagge Capacity
5 large bags
Request your personalised quote