Gulfstream G550
One of the best Private Jet
Gulfstream G550
The Gulfstream G550 private jet is very popular in the United States and Europe as well. This aircraft, in fact, is always one of the most used aircraft in the world for long-haul routes.
It is used by the owners or Aerotaxi companies for flights such as from New York to Geneva, from Cape Town to London, from Los Angeles to Moscow. The cabin is one of the best in its category, with all kinds of comfort on board not only for passengers but for the crew too.
The classic configuration includes one with 7 beds, equipped with a spacious bathroom and a very elegant seating area where you can enjoy a delicious catering during your stay on board.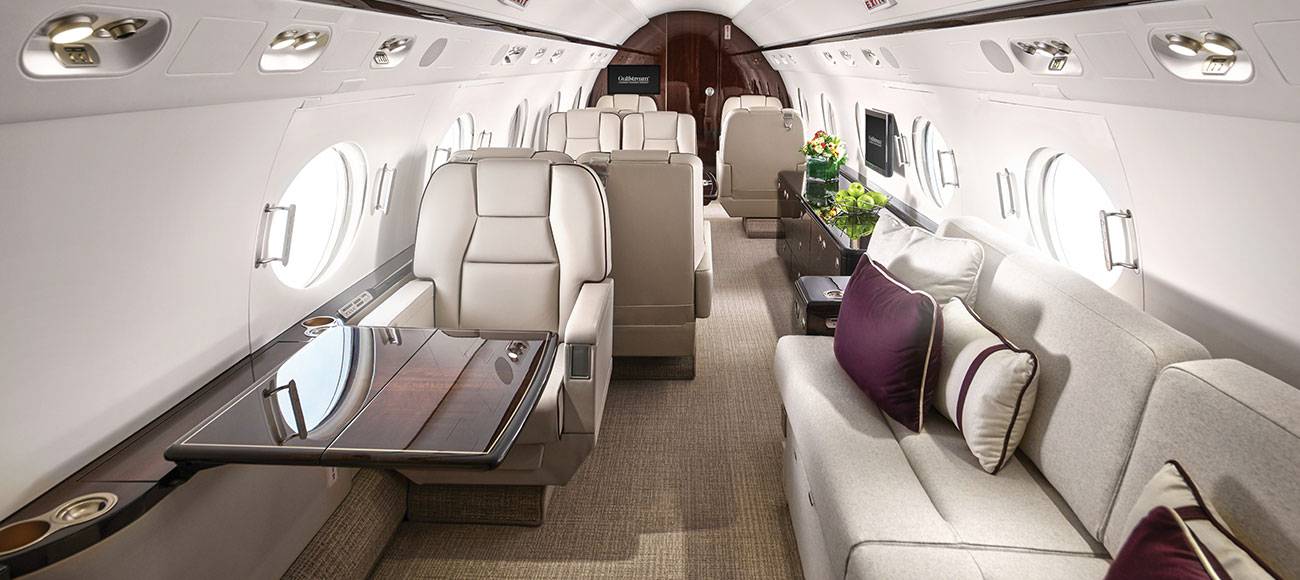 Specifications
Bagagge Capacity
15 large bags
Request your personalised quote